Ameda Purely Yours Ultra Breast Pump w/ CustomFit Flange System - (17085) BPA FREE!
Perfect for mothers working full time as well as those who just want a fast and easy pumping experience, the Purely Yours Ultra gives the flexibility, convenience, and sophisticated styling you deserve.
Features Include:
CustomControl™--Dual suction and speed adjustability allows moms to choose from a total of 32 combinations—for the best comfort and milk flow every time
Proven Airlock Protection™ means our diaphragm barrier keeps the air from your pump from coming in contact with your milk. You don't have to clean the narrow tubing, and your milk stays purely yours
CustomFit Flange System™—The Purely Yours Ultra includes three of the most commonly needed flange sizes for a good fit at your very first pumping and later as your body changes. Four other flanges sizes are also available separately
3 Power Sources—AC adapter, 6 AA batteries, car adapter
Lightweight and portable—Motor weighs just 1 lb.
Includes:
(1) Purely Yours Breast Pump
(1) Dual HygieniKit Milk Collection System (without BPA and DEHP)
(1) Ultra Suede/Faux Leather Tote
(2) 30.5 mm CustomFit Flanges
(2) 28.5 flange inserts
(1) Cool 'N Carry Milk Storage Tote with 3 cooling elements
(1) One-Hand Breast Pump adapter
(1) Milk storage guidelines card
(1) AC power adapter
(6) 4 oz./120 mL bottles with 2-piece lock-tight caps
(1) Vehicle Lighter Adapter
(1) Pumping pad for a clean pumping surface
Instructions for Use
Free gift!
Breast Pump is also BPA and DEHP free!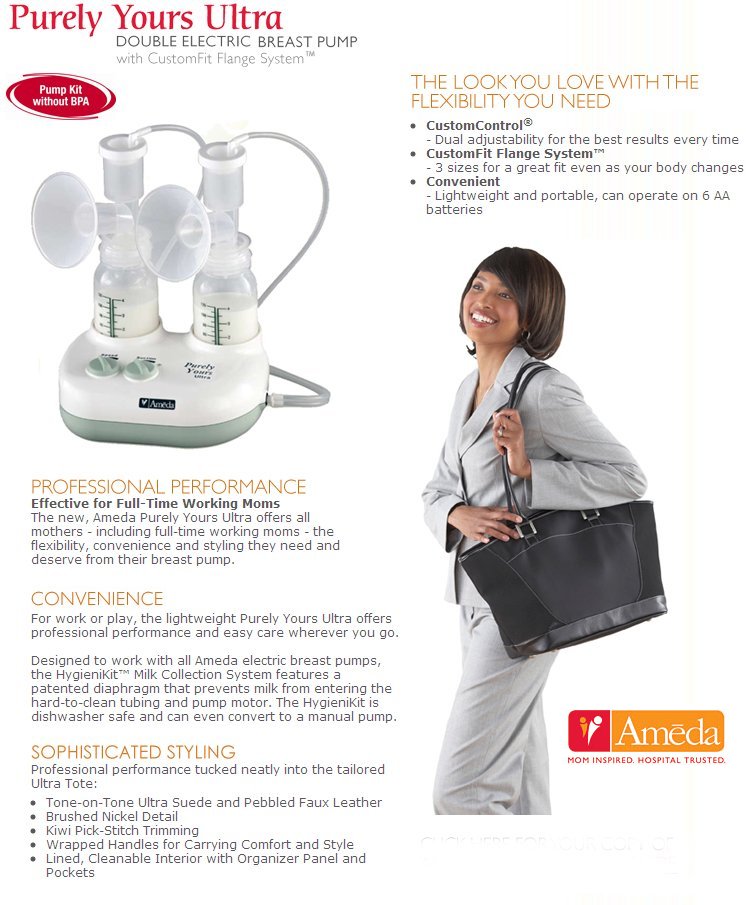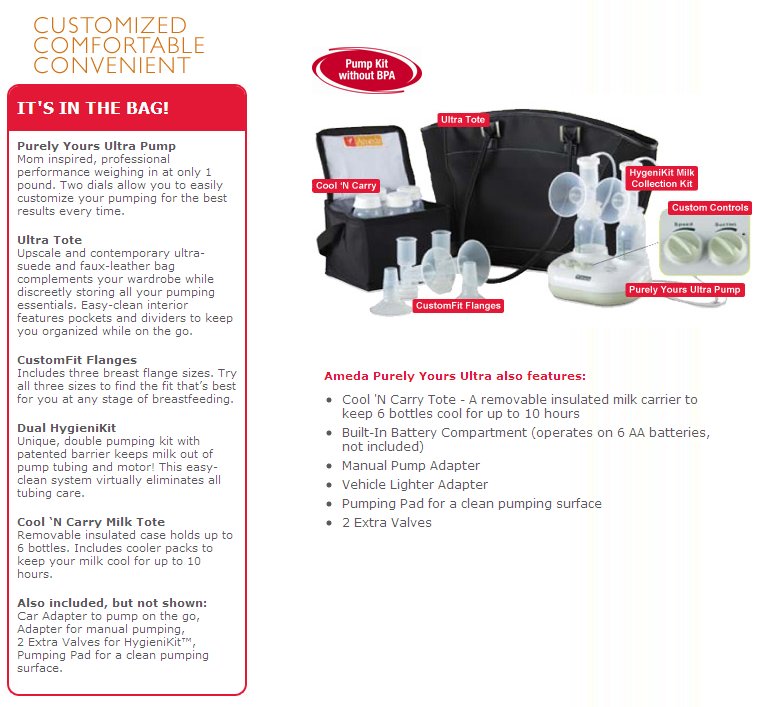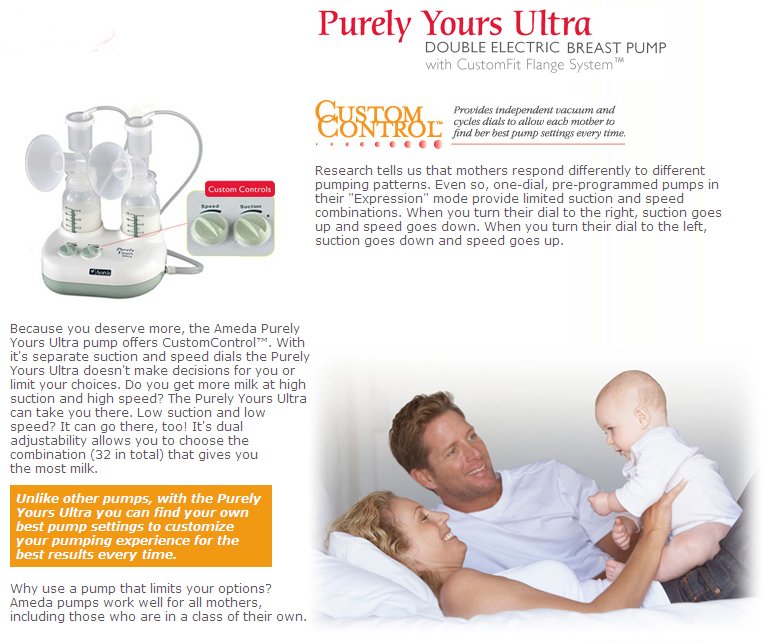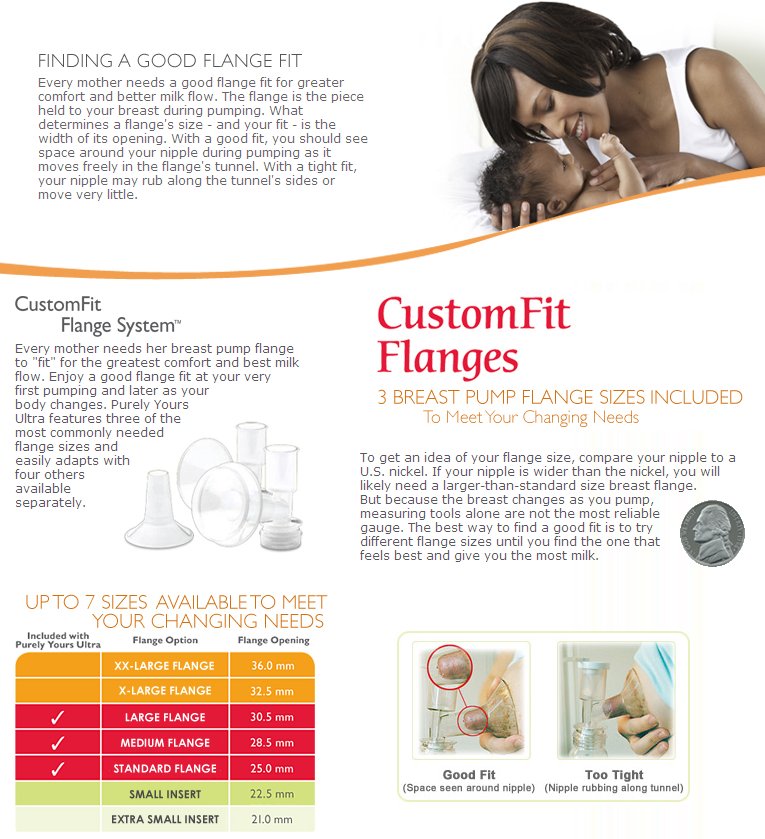 Online Store Hours - Open 24hrs/7 days a week
Office Hours: M - F, 8:30am - 5:00pm Eastern Standard Time